Advertisers bid on keywords they predict their target customers will use as search terms when they are looking for a product or service. By
specifying a price that you are willing to pay for each click and a corresponding keyword ad position, and having an ad description
which amplifies the quality score of the keyword ads, you can attract potential customers at the precise moment when they are searching
for what you sell.
We can provide our special technology to monitor user activities in your website or mobile apps and even the advertisements performance in
offline and online campaigns.
SEO/SMO Services-

Optimize your Site, Maximize your Business

We manifest the best of your ideas with superlative SEO services. We at the NineHertz provide great SEO services that will help you achieve top rankings on SERPs. Also in the mishap of your website is stuck in some kind of Google penalties, we can help it recover. Digital marketing in recent times has become the most efficient means of promoting and spreading a business. Unlike traditional marketing platforms like banners or newspapers, it is more widespread and more target-specific plus it works 365x24x7.

Analysis of Website
Website analysis is crucial to get an overview of your
previous SEO practices. It presents how much the supporting SEO
practices are benefitting you.

Keyword Analysis
We perform Keyword research and extensive research on
the business idea and goal which gives a fair share of the competitive
keywords.
Sub Services Under
Wetech SEO Services

On-Page Optimization
Once you are done with On-Page Optimization, the next step in the pipeline is Off-Page Optimization.

Off Page Optimization
Building a website is not enough, building and optimizing it as per Google guidelines is important.
We Have the Zeal to Fuel the Strength of Your Digital
marketing Footprint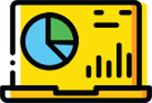 Overruling the Inauthentic Traffic
Massive results are valid only if they come
out of organic searches. We gorge our searches
with potential keywords and bring.

Metrics Analysis
Tool analyzing is quite crucial when it
comes to bringing up the conversion rates,
backlink numbers, page indexation.

A Complete Management of Content
Content has a lot to do with your website.
Thus, we try not to just fill your website with mini
paragraphs. We pay complete.